Vita e Pensiero
Alberto Crespi. Ricordo di un allievo
new
digital
Recensioni
new
digital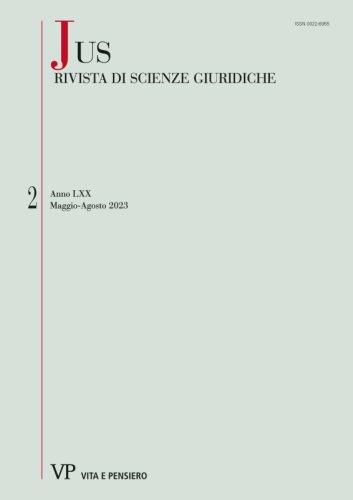 F. Saitta, Interprete senza spartito? Saggio critico sulla discrezionalità del giudice amministrativo
Profili evolutivi dell'intervento nel processo davanti alla Corte internazionale di giustizia
new
digital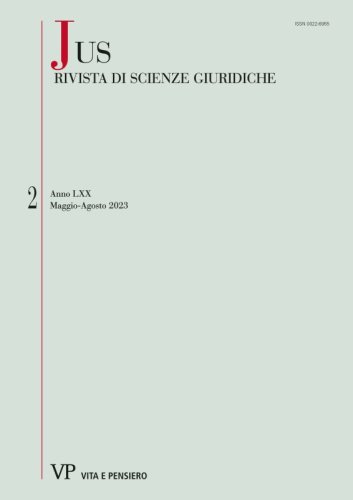 The authors provide a general overview of intevention before the International Court of Justice in order to assess the possibility to use this incidental proceeding for the protection of community interests. The forms of intervention before the Court are addressed first, along with their requirements as clarified in the Court's case-law...
La recente novella del processo civile: un quadro generale
new
digital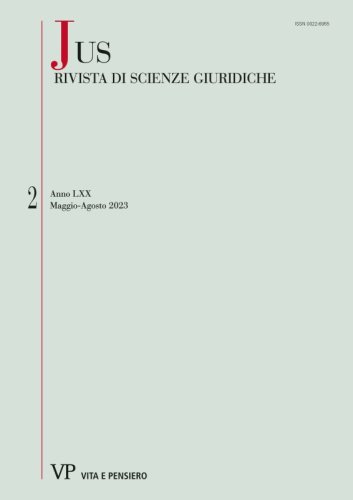 The Author analyzes the latest reforms of civil procedural law and criticizes the lack of a coherent and sure line of reform...
Le novità normative del 2022 in materia di impugnazioni civili
new
digital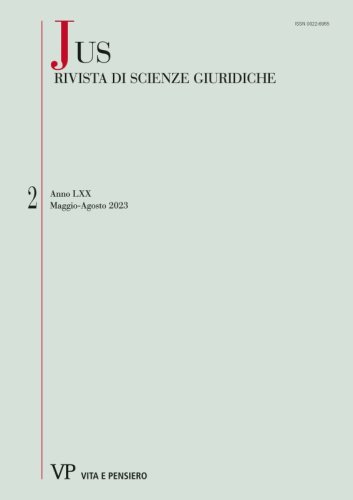 Legislative Decree No. 149 of 2022, recently adopted in Italy as part of the reforms required by the Next Generation EU program, has significantly changed many rules of the civil process in Italy. This essay discusses the main innovations introduced in the field of remedies for challenging judgments, outlining them in general terms, identifying their purposes and comparing them with past reforms...
Il nuovo rito uniforme per le persone, i minorenni e le famiglie, un esempio di ri-codificazione della tutela differenziata
new
digital
The essay analyzes the new proceeding for disputes concerning individuals, minors and families, introduced in the Italian Code of Civil Procedure with the Legislative Decree n. 149/2022. The work highlights the procedural model that the Italian legislator has used and focuses on some critical issues that the solutions chosen by the legislator bring out...
Luci ed ombre delle norme di rilievo internazional(privat)istico nella recente riforma del processo civile
new
digital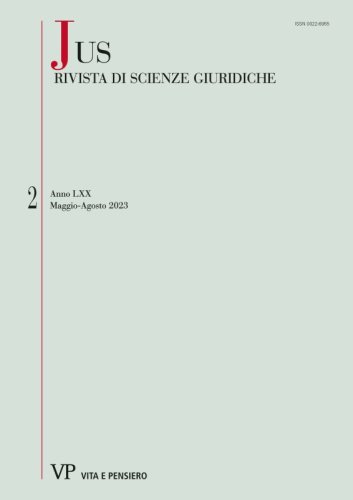 The purpose of this contribution is to analyse the recent reform of civil procedure, as set out in Legislative Decree no. 149/2022, from the perspective of international law. To this end, the three interventions concerning (i) the procedures for giving effect to foreign judgments, (ii) the law applicable to personal separation and divorce, and (iii) the new type of procedure called 'revocazione', that can be activated in the event that a judgment has led to the condemnation of the Italian State by the Strasbourg Court, are taken into consideration...
Le difficili sfide di una riforma di sistema fra efficienza organizzativa e garanzie del giusto processo
new
digital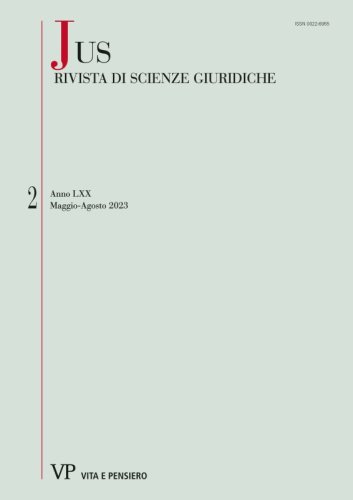 Firstly, the author reviews the main triggers of the crisis of the criminal jurisdiction, mainly focusing on the concept of the reasonable duration of a trial. Secondly, he analyses the origin and the guiding principles of the Cartabia reform, a comprehensive review of the criminal justice system...
JUS - 2023 - 2
new
digital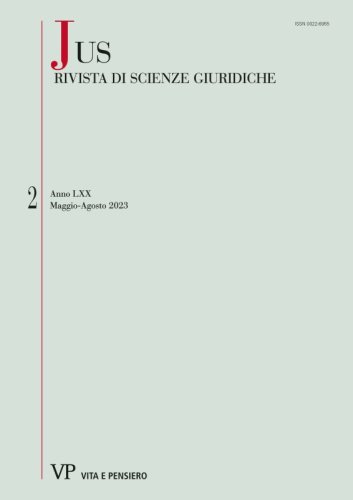 Secondo fascicolo del 2023
JUS. Abbonamento annuale 2024
digital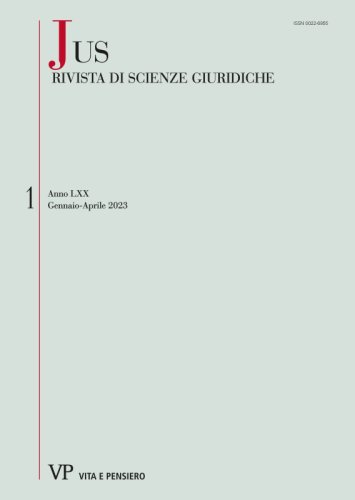 Abbonamento annuale alla rivista JUS
JUS - 2023 - 1
digital
Primo fascicolo del 2023
In ricordo di Vittorio Colesanti
digital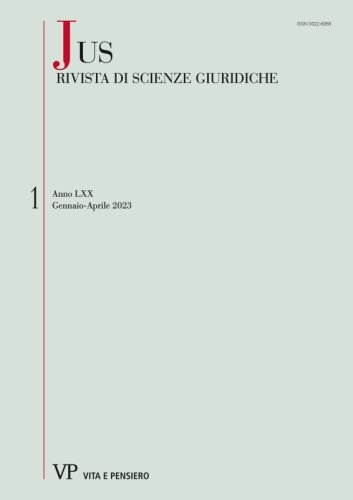 Browse the archive
Recent issues
Available online
2023

issues