Situazioni soggettive, tutele costituzionali e diritto d'azione
digital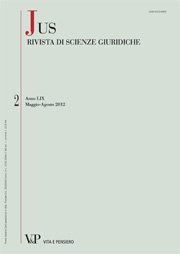 Ebook format Pdf readable on these devices:
ABSTRACT:
Rules on admissibility of evidence of facts pertaining to substantive law belong to the same field (substantive law). Restrictions in this subject are therefore as many restrictions of individual rights. It follows that the constitutionality of said restrictions depends on the wideness of the constitutional protection of same rights and not on the power (warranted it too by the Constitution) to enforce them through judicial proceedings.

KEY WORDS: evidence of facts, restrictions, substantive law, constitutional rights.
Browse the archive
Recent issues
Available online
2012

issues